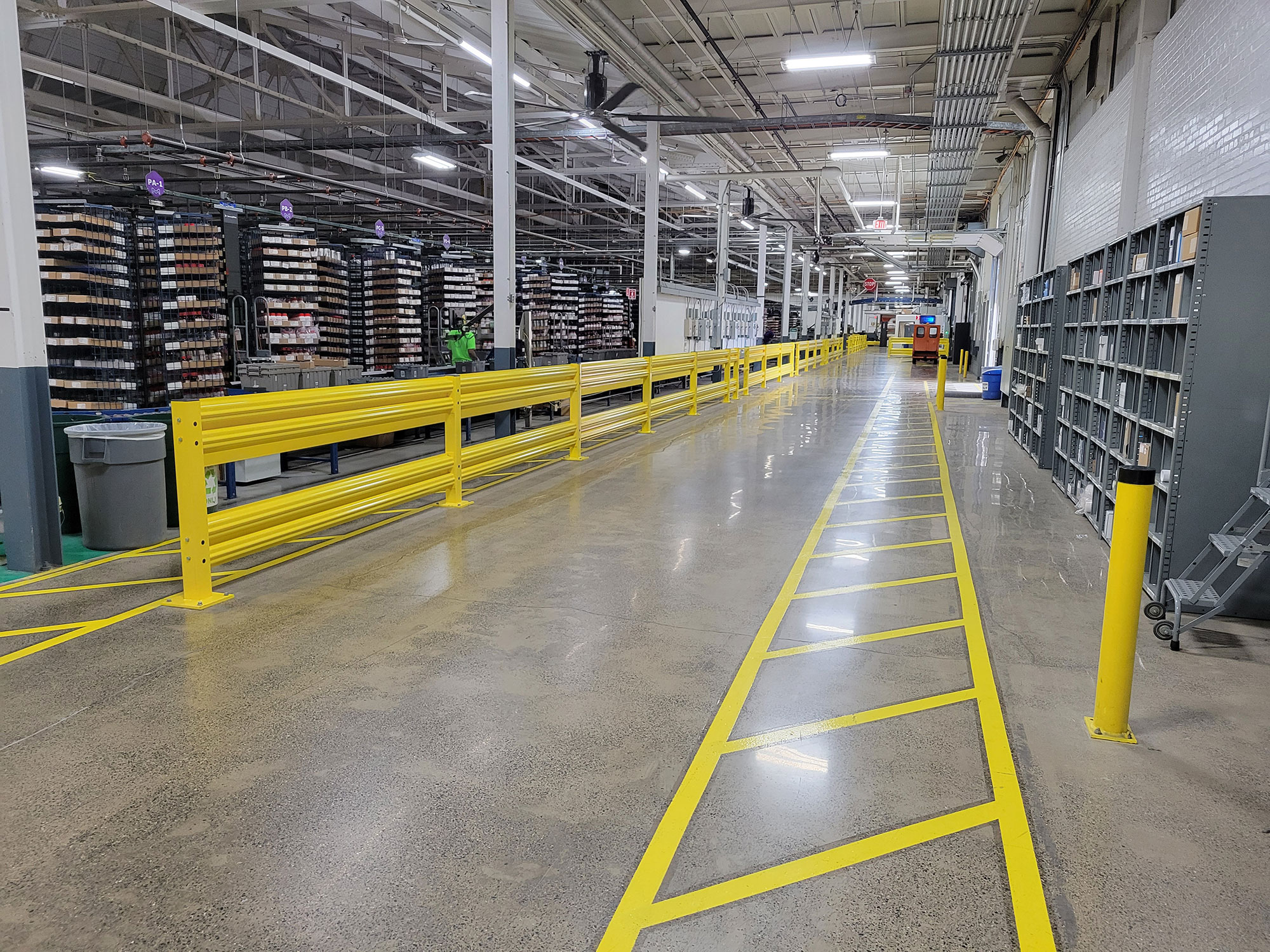 Guardrail & Bollards
Utilized throughout a facility to protect machinery, facility structures or utilities. Guardrail and bollards prevent workers from getting too close to machinery, people and items from falling off elevated platforms, and moving vehicles from damaging a facility and its components.
© 2023 National Material Handling. All rights reserved.